Morphologist-UI¶
Morphologist is a neuroimaging software dedicated to cortical analysis and sulcal morphometry. See http://brainvisa.info and the toolbox documentation in BrainVISA.
Morphologist-UI is a user-friendly interface to the Morphologist pipeline. It is based on the same processing chain, and offers interactive visualization using anatomist.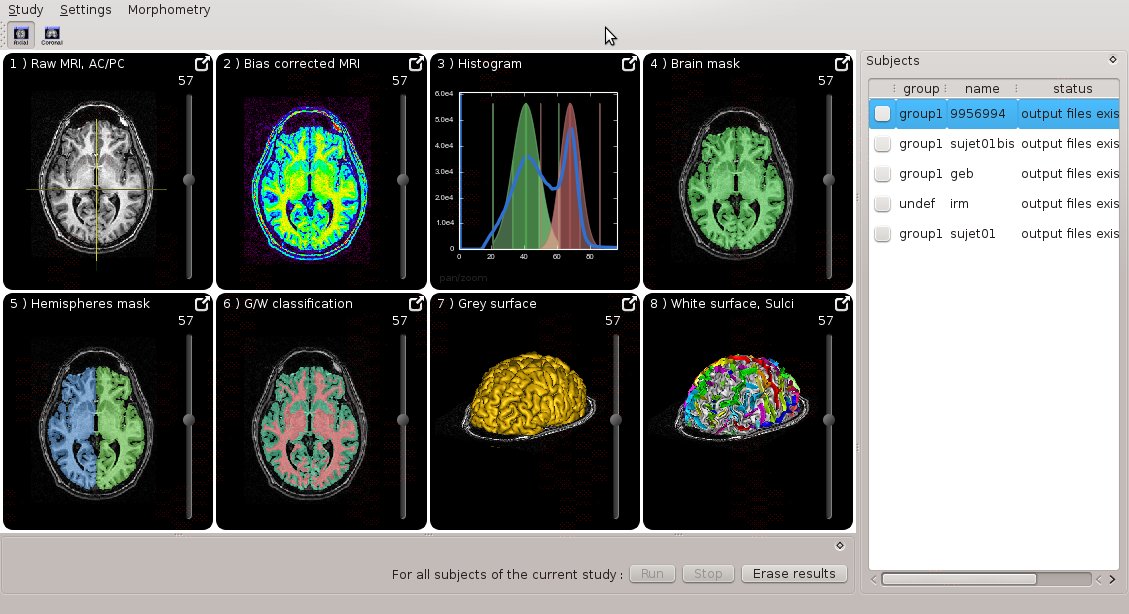 It allows:
MRI segmentation
Brain sulci extraction and automatic identification
Sulcal morphometry
Fast, interactive visualization of results to allow visual QC
Featuring:
Runs in parallel on one or a set of MRI images
Fast: about 10-15 minutes per subject for the full pipeline
Robust: Morphologist has processed several tenths of thousands of brains
Possibly using a remote processing cluster
Users¶
It is a simplified intercace, providing only the default parameters settings. For the sake of simplicity, there are no buttons, parameters, or other tuning which may affect processing: it is designed for "standard" processing.