BrainVISA News¶
News¶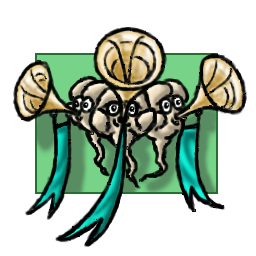 March 2023, new BrainVISA release: 5.1.1¶
Bug-fix and minor imprivements release:
Fixes and improvements under the hood in AIMS / PyAIMS libraries.

Possible crash in sulci deep CNN recognition fixed.

Fixes in Anatomist colormaps tables handling.

Brainvisa switches back to using an older API to display HTML docs because it could cause crashes on old linux systems (even inside a container)
January 2023, new BrainVISA release: 5.1.0¶
This containerized release is based on an Ubuntu 22.04 system, and compiled for Python 3.10 and Qt 5. This is thus the first official binary release based on Python3 (yes, finally…)

It also ships a copy of SPM12-standalone, preconfigured in Axon (brainvisa) in order to work out-of-the-box without user configuration.

Towards BIDS compatibility: Morphologist (in Axon and Capsul) can now support a new BIDS-compatible ontology. The Freesurfer toolbox also supports a new BIDS-like ontology.

Several significant news in Anatomist, see Anatomist changelog

The image processing libraries (AIMS/PyAIMS) have been cleaned from some obsolete data structure, and improved in several ways. Some old commands (Vip) have also been removed when existing in a newer shape.

Much performance improvements in Soma-Workflow, the parallel execution tool.

The SnapBase tool, which had not been maintained for years, has been removed.

Morphologist: the CNN sulci recognition could produce (in rare bad cases) both sulcus vertices with disconnected voxels, and adjacent cut vertices with the same label (which was not severe but useless). This has been reworked and fixed. As a consequence, the outputs of CNN sulci recognition are different in 5.1 and 5.0.

Minor improvements, and many fixes in both infrastructure and toolboxes.
See the BrainVISA Changelog for more details.